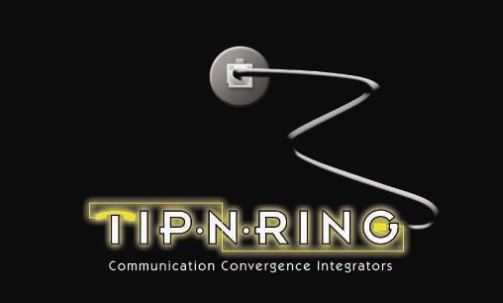 T-1 or Ethernet: A Side-by-Side Comparison
Internet connectivity is a critical component of business operations. You need to understand the options when it comes to connectivity choices so that you can make the right decision for your business. Today, that often means deciding between T-1 and Ethernet. Both provide dedicated Internet access (DIA) service, but they are different in the way they are designed and delivered. Here's a side-by-side comparison of T-1 and Ethernet to help you understand the differences in delivery and speed, costs, and scalability.
Delivery and Speed
T-1
T-1 DIA service is delivered over either a single T-1 circuit (1.5 Mbps) or multiple bonded T-1 circuits and requires a router with T-1 WAN interfaces or ports. The WAN router typically provides a 10/100 Mbps Ethernet port to connect to your router or an available Ethernet port on your Ethernet LAN switch.
Ethernet
Ethernet DIA service is delivered over a single Ethernet fiber optic connection to offer any amount of bandwidth from 2 Mbps to 10 Gbps, typically providing either a 10/100 Mbps, 1 Gbps, or 10 Gbps Ethernet port from an Ethernet DIA service demarcation device used to attach your router. The Ethernet port speed you select will depend on your initial bandwidth requirements and your anticipated incremental needs for the duration of the service agreement. Note that, unlike T-1-based DIA services that operate at the 1.5-Mbps-speed of the T-1 circuit, Ethernet DIA services are not offered based on the circuit speed but can be purchased in bandwidth increments up to the Ethernet port speed.
Costs
T-1
In order to keep entry costs low and eliminate interoperability issues, the T-1 service provider will include a router on which the T1 circuit(s) terminate(s). The monthly recurring cost for T-1 service depends on the number of T-1 circuits deployed.
Ethernet
The Ethernet DIA service demarcation device is included in the initial setup cost. If you can use an available Ethernet port on your router, this eliminates capital expense required to connect the service. If your building does not have a fiber optic connection, your Ethernet DIA service provider will deliver it at a one-time cost. There is a monthly recurring charge based on the amount of bandwidth your organization requires.
Scalability
T-1
If you need more bandwidth – which is purchased in 1.5 Mbps increments – you may be required to purchase new T1 interfaces to support the bonding of the additional T-1 circuits, if not a new router altogether. Typically there will be another set-up cost in addition to the higher monthly recurring costs for the additional bandwidth. When Internet capacity requirements approach 12-15 Mbps, or 8 to 10 bonded T1s, many businesses switch to a higher-speed circuit, such as a DS3/T3. The cost of the single DS3 at 45 Mbps is about the same as 8-10 T1s, but with more than twice the bandwidth. However, switching to a DS3 will likely result in service disruption to upgrade equipment and circuits, a process which can take weeks or even months.
Ethernet
With Ethernet, you can scale your bandwidth rapidly and easily well beyond the typical ranges provided by bonded T1 configurations and DS3s without having to switch Internet access technologies or providers. Ethernet DIA capacity can be expanded so efficiently because your provider can remotely reconfigure the service demarcation device. The upgrade is accomplished transparently – at most, you may need to restart the Ethernet service demarcation device.